A platform designed exclusively to showcase the work of emerging designers and makers, highlighting their artistic and commercial promise DISCOVERY is curated by the National Gallery of Victoria.
Featured Designers
February 6, 2023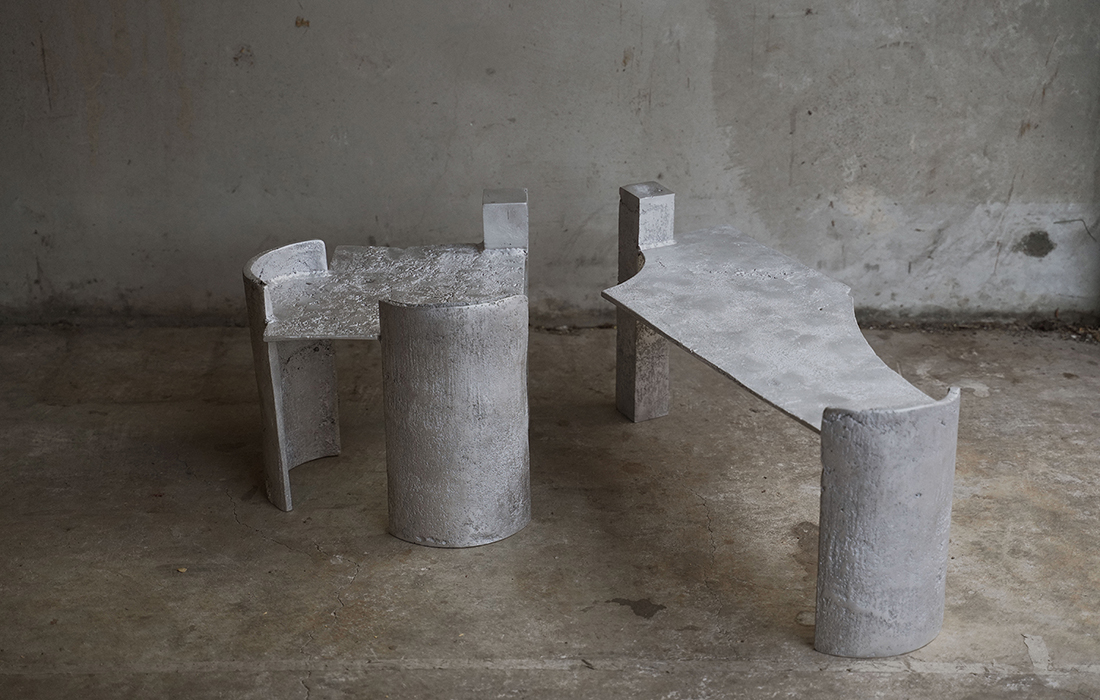 Annie Paxton is a multidiscipline designer whose works often dwell in the liminal space between practicality and aesthetics, strength and delicacy, as well as materiality and spatiality. Her design philosophy centres on the poetic quality of everyday life and how design shapes it. Paxton's works often carry a patina that reveals the trace of the hand, underscoring the significance of time and process as crucial materials in her creative process.
Image: Annie Paxton, (L-R) Vestige table 01; Vestige Table 02, 2022.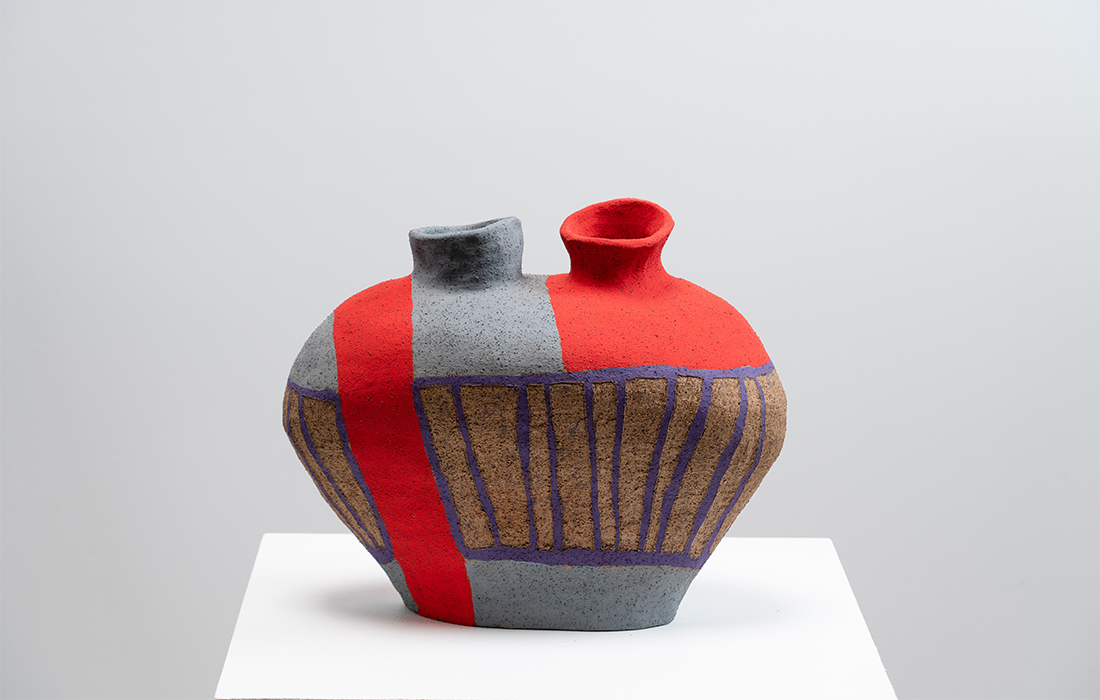 A ceramic artist based in Adelaide, Alfred Lowe is an Arrernte person from Snake Well in the Central Desert, north of Alice Springs. Lowe's interest in fine arts was inspired by his upbringing in Alice Springs. He recalls watching Anmatyerre artist, Clifford Possum Tjapaltjarri, paint for hours while he spent significant time at Araluen Arts and Cultural Precinct as a child and teenager. Lowe's ceramics explore themes of Country using form and texture informed by his intimate knowledge of the Central Desert landscape. His work also reflects his interest in politics and racial justice, examining how culture and identity are navigated in modern times.
Image: Alfred Lowe, 2022.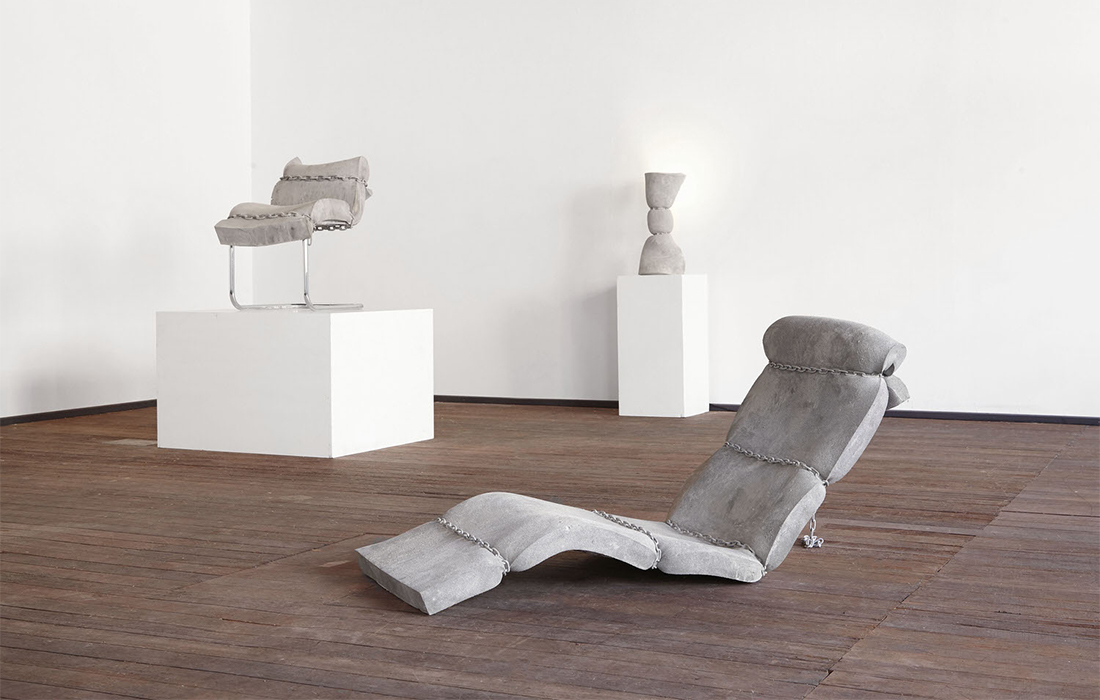 Charlie White is a designer whose practice encompasses architecture and industrial design. His works are notable for their sombre and gothic aesthetic, which imbues them with a sense of eerie plasticity. White's designs frequently incorporate found materials and exist in a realm of ambiguity, inviting interpretation and exploration. Despite their unconventional appearance, White's designs are deeply functional, designed to serve a specific purpose while also conveying a strong sense of emotion.
Image: Charlie White, Opus Vincula, exhibition during Melbourne Design Week 2021. Photo: Charlie White.
Dalton Stewart is a multidisciplinary practitioner who works at the intersection of contemporary art, architecture, and furniture design. Through their practice, they seek to investigate the relationship between queer theory, art, and architecture. Stewart's work is characterized by the use of humble materials and processes while deeply influenced by digital tools, which enable them to explore themes such as the body, sexuality, and poetics.
Image: Dalton Stewart, Basalt Tables, 2022.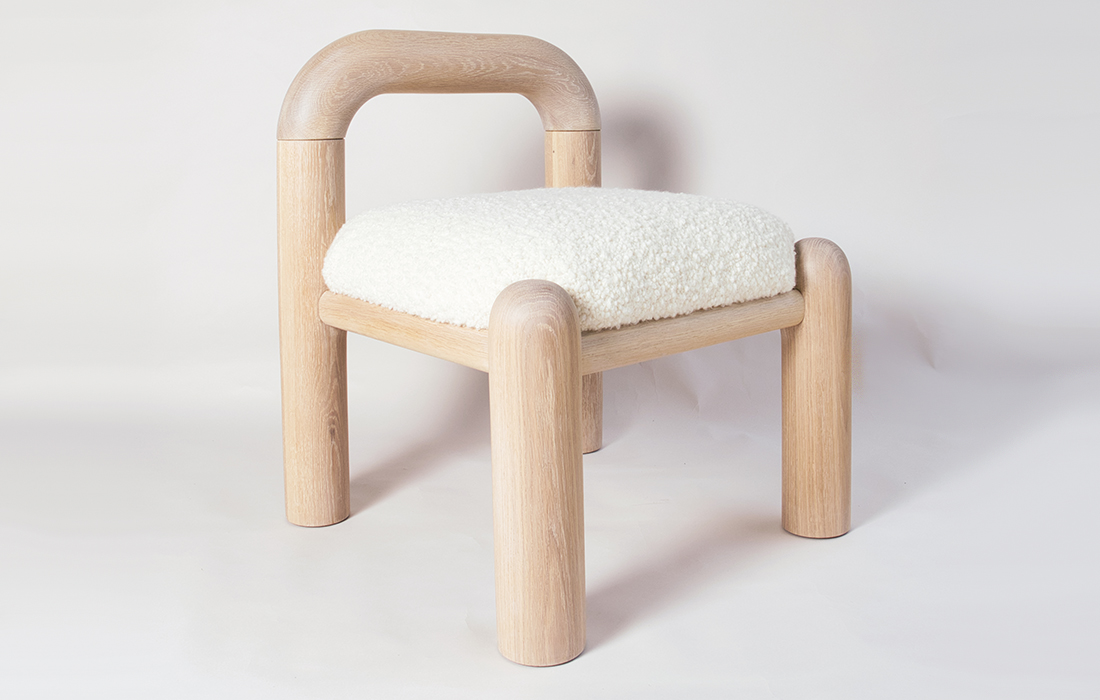 Prior to establishing his own studio, furniture designer and maker Isaac Chatterton apprenticed under Joshua Vogel in New York City for two years, where he developed his passion for creating beautiful and functional chairs. Combining traditional woodworking techniques with modern technology Chatterton's chairs are characterized by their quirky and expressive designs, attention to detail, and use of sustainably sourced timbers.
Image: Isaac Chatterton, Big Chair, 2022.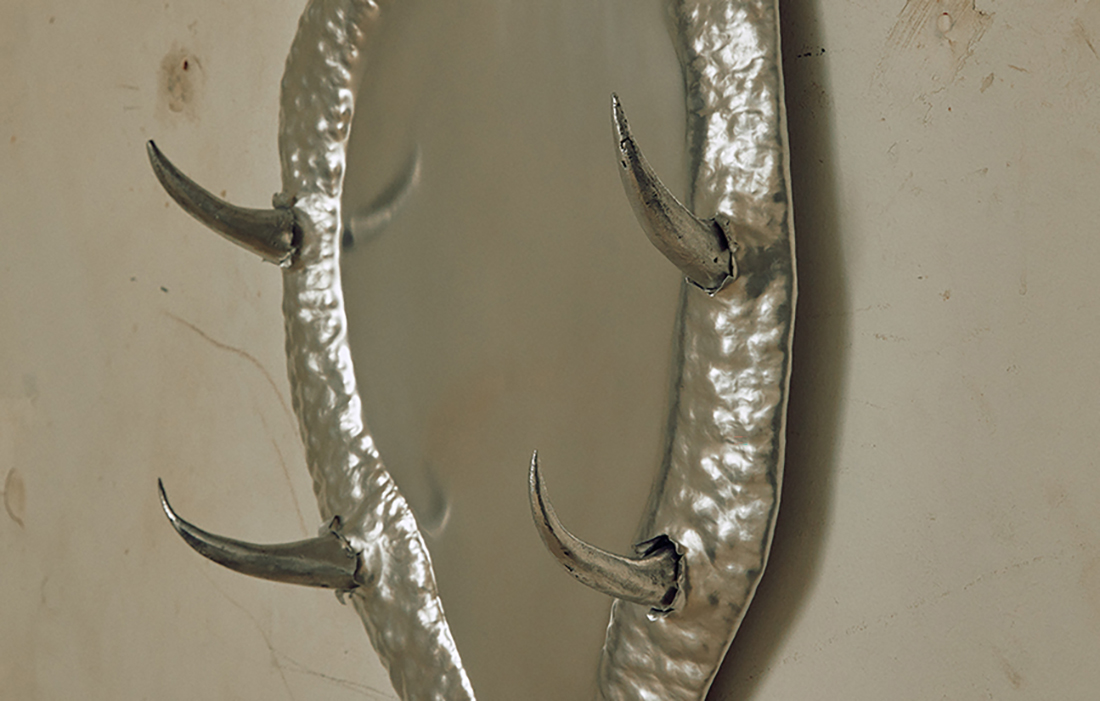 Julian Leigh May is an experimental designer whose creative output spans a diverse range of production including furniture, lighting, and objects. Through unique forms and compelling narratives, May seeks to redesign the everyday objects that surround us. Alongside their solo work, they are co-founder of misc objet, a curatorial project dedicated to providing a safe space and equal opportunities for emerging designers.
Image: Julian Leigh May, Introspection II, 2022.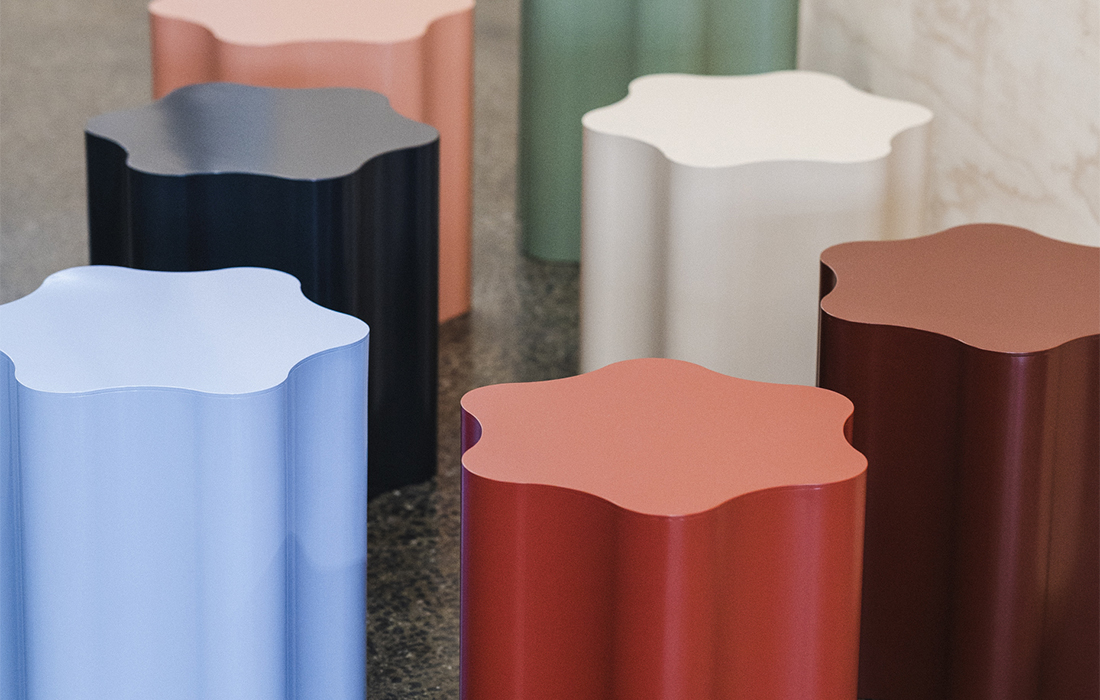 Lauren Lea Haynes Studio (LLh) is a vibrant furniture design and sculpture studio placing a strong emphasis on one-of-a-kind pieces and small-batch production. LLh produces designs that are playful, imaginative, and which evoke a sense of joy. At LLh Studio, the focus is on creating designs that are both beautiful and functional, while also bringing a sense of whimsy to the world of furniture design.
Image: LLh Studio, Lauren Lea Haynes, Foli Side Table, 2022.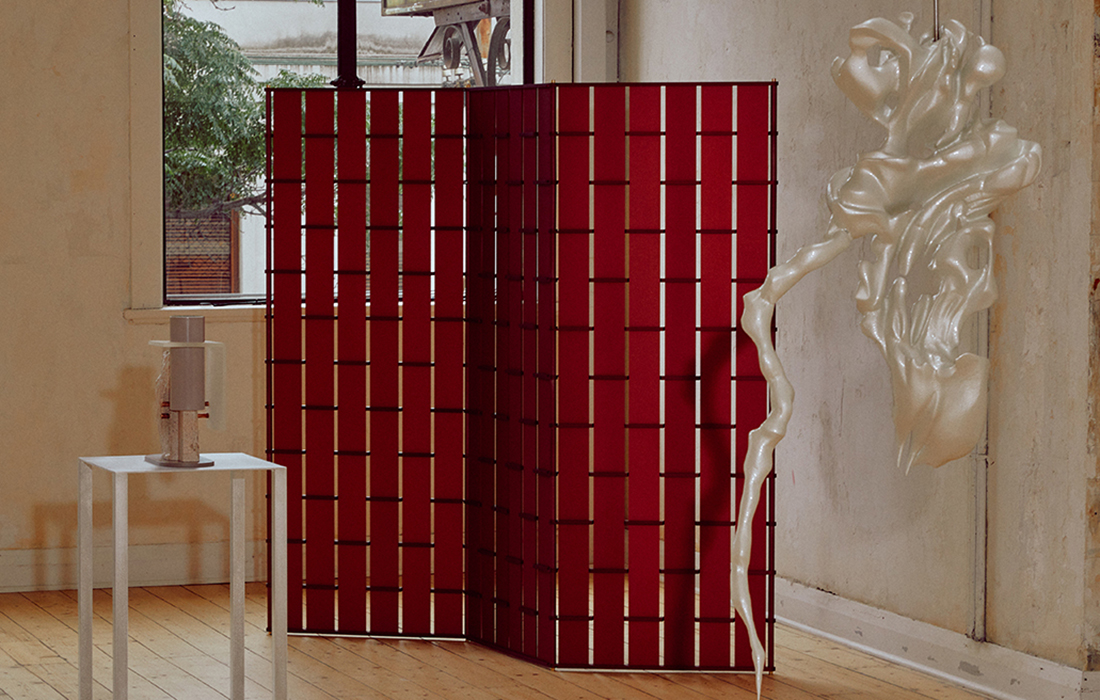 Nicole Lawrence Studio is a metal-inspired industrial design and fabrication studio specialising in bespoke furniture and lighting designs. Drawing on her expertise in metal, Lawrence's designs are visually striking and highly practical. Balancing structural purpose with artistic freedom, Lawrence and her team work closely with industry to employ state-of-the-art production methods.
Image: Nicole Lawrence, Warp Weft, 2022.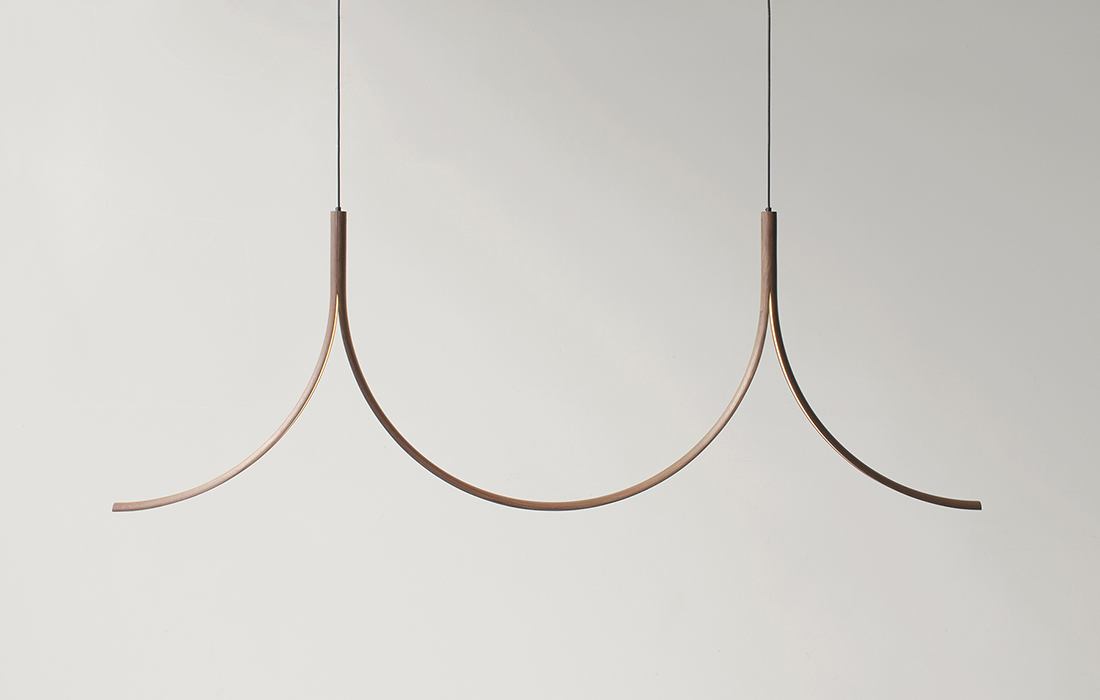 Sabu Studio is a furniture, lighting, and object design studio established by designer and maker Samuel Burns. At the core of Burns' design philosophy lies a dedication to materials and craft. His designs exude an understated elegance, capturing the viewer's imagination with their intricate details and unique features.
Image: SABU STUDIO, Samuel Burns, Onu Duo Pendant, 2022.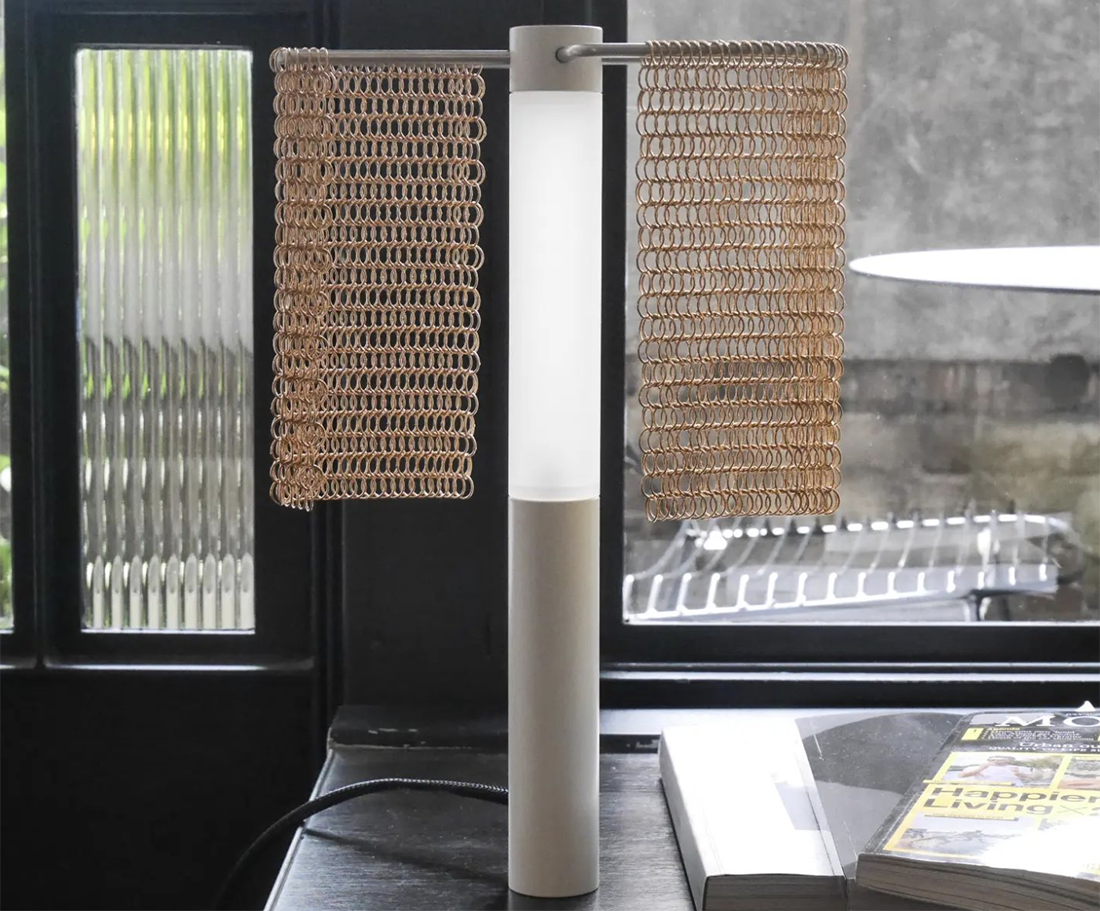 Sedni is a product design studio established by Daniel Stavridis, producing limited edition furniture and objects. The studio's name, "sedni," is derived from the Macedonian word meaning "to sit" and serves as an embodiment of Stavridis' cultural heritage, passion for exploration, and love for furniture design.
Image: Sedni, Daniel Stavridis, Atu Detail Chain, 2022.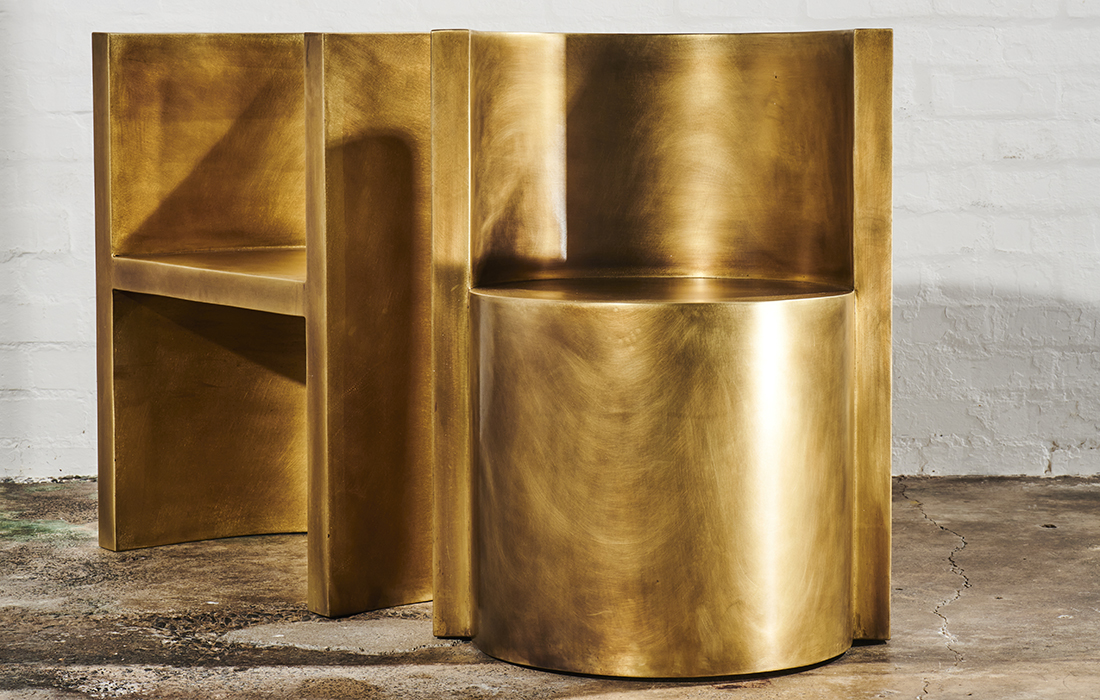 Two Lines Studio specializes in creating unique furniture and objects that showcase a Brutalist-inspired aesthetic through their simple yet elegant forms. Founder Kirby Bourke's 13 years of experience in metal fabrication and architectural design fuels the studio's passion for creating visually striking and functional pieces.
Image: Two Lines Studio, Kirby Bourke, Curve Collection Chair 1 and Chair 2, 2022.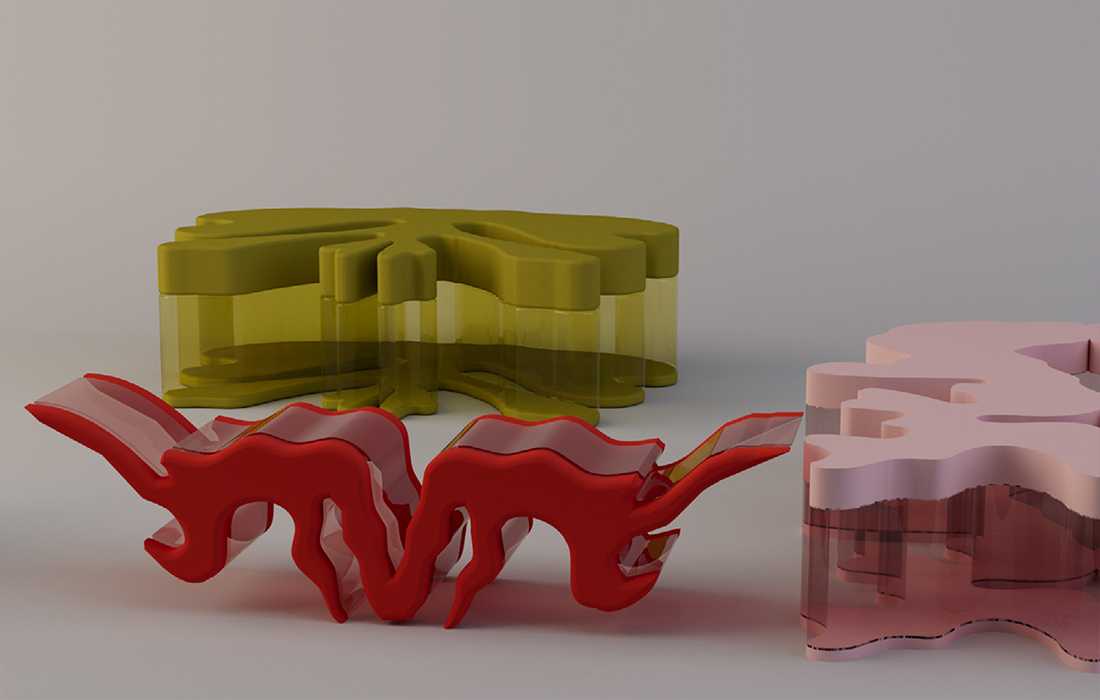 UnitePlayPerform is a studio founded by contemporary artist and experience designer, ØFFERINGS that blends play design, making, performance, and community engagement to enhance wellbeing through creativity. Developing methodologies for experience design and furniture design UnitePlayPerform creates objects, immersive and interactive environments that encourage exploration, collaboration, and experimentation.
Image: UnitePlayPerform, Sentients Furniture Series, 2023.
See and buy works presented in DISCOVERY at Melbourne Design Fair, 18-23 May at the Melbourne Convention and Exhibition Centre. Buy Tickets.